About Us
Water damage restoration is a job for people who care about their community. When a disaster blows through North Georgia, property owners must know a restoration company that has the IICRC certified professionals who can repair the damage, but also offer the local, hometown feel of a team who understands and cares about the community.
Kevin and Becky Cook have been serving the community for over 25 years. Becky as a CNA caregiver and home health care. Kevin has over 30 years in the corproate sector as a Quality Engineer, Industrial Engineering Manager, and environmental health and safety director.
These are the kind of people that go beyond fixing physical damage after a flood or fire in a property. The Cooks provide a true fresh start by focusing on the customer needs, sympathizing with the emotional toll taken by water losses, and listening to their needs.
It is this compassion and appreciation of their community that led Kevin and Becky Cook to 911 Restoration, a disaster restoration company that leads the effort in finding the positive in any negative situation.
If you need water and fire restoration services, call 911 Restoration of North Georgia. We arrive within 45 minutes to start water removal and your recovery from this trying time.
The Benefits of Helping Others to Recover from Property Damage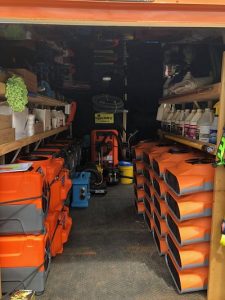 For every step in the Cooks' life, they were lead by a singular goal, to help others. The benefits they feel from helping people is tangible. He spent 30 years in the corporate world ensuring the safety of the community and environmental health as a Quality Engineer, Industrial Engineering Manager, and Environmental Health and Safety Director.
Together, Kevin and Becky Cook raised 5 children, teaching them the value of kindness and caring for others. Now that their children have grown into community supporters themselves, together the Cooks have decided on a family business that can further give back to the community of North Georgia.
The family have taken up the mantle of 911 Restoration of North Georgia to further provide help to the members of the community. They know that being available 24/7 and offering same day service water restoration is only half the job. When the Cook family shows up at your property to expertly handle fire restoration, smoke removal, mold remediation, or any other disaster repair service, you know that you are also getting the support of a warm family and national brand. Their expertise and national brand can handle even the biggest jobs, while their genuine care for people and the community will handle the deepest emotional challenges during the time.
Building a Legacy Through a Water Restoration Company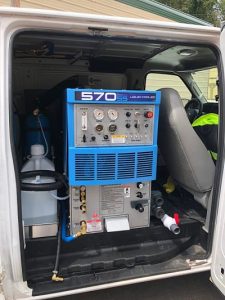 In addition to providing peace of mind to North Georgia home and business owners suffering from floods and fires, the Cooks are building a legacy from their 911 Restoration branch.
Each time they meet with a property owner to provide their free visual inspection, they know they are representing family, their brand, and, most importantly, their future. With 10 grandchildren, the Cook family plans to carry the 911 Restoration and Cook family partnership long into the future.
Kevin and Becky will be heading this fresh start for their family, happily working alongside three of their sons to create a fresh start for their customers.