Commercial Water Damage Restoration in North Georgia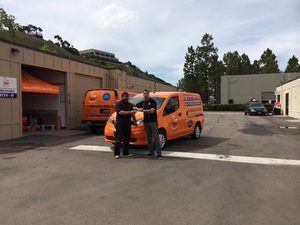 If you run your business out of a commercial property then there may come a time when you need the help of professionals to recover successfully from a water invasion or some other disaster.
911 Restoration of North Georgia understands that maintaining your property can be a tough thing to handle on your own, especially when an issue with water damage, sewage, mold, or fire ends up impacting the building.
We know how important it is to keep your business open, and certain situations may require you to close your doors until the damage has been remediated. To best serve you, we stay available 24/7365, so you can literally call us as soon as an issue arises.
If you find yourself dealing with a water-based emergency, we guarantee to arrive at your business within 45 minutes or receiving your call. You can trust in our abilities to restore your business from whatever water damage that is present.
We work with IICRC certified technicians and are licensed, bonded, and insured, so you can trust that you are completely protected when you hire us. So, call our commercial property damage Commerce experts when your business is impacted by a anything from a flooding incident to fire damage.
Maintenance Tips For Commercial Properties
When you own a commercial property it is important to constantly focus on the upkeep the building in order to retain its value and generate revenue.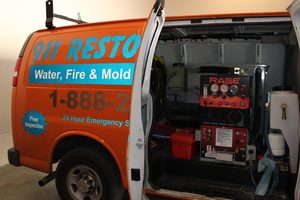 By maintaining the property throughout the year, you can make sure you are staying on track to obtain these two objectives. The easiest way to do this is by fixing issues as soon as they arise, that way things to not get out of control and end up costing you an arm and a leg.
One of the most important components of maintenance is checking the exterior of the commercial building. You can simply walk around the outside of your property once a month and look for issues with paint, window glass, landscaping, gutters and downspouts, roofing, siding, and external walls.
When you are inside of your business, you can inspect the interior walls, flooring, ceiling, light fixtures, and basement. If there are bathrooms in the building then you should check for leaky pipes under the sinks and make sure the toilet is flushing properly.
You can limit water damage, structural issues, mold infestations, and other problems with your property by routinely checking over the entire premises, taking notes of any problems, and repairing them immediately.
If the repair work needed is beyond your personal capabilities, you can call 911 Restoration of North Georgia and we will provide you with the water damage restoration, mold removal, sewage backup cleanup, and fire restoration services you need to get your property back up and running again.
Keep Your Property Protected And Your Business Flourishing
Owning your own business is more than a full time job. Not only do owners need to manage the logistics of their business, but they need to make sure that the building they are running things out of is properly maintained.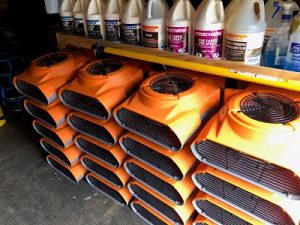 When problems arise, the repair costs can be monumental, which is why it is so important to have a reliable insurance policy that provides full coverage for disasters that may impact the building.
Standard commercial insurance policies will cover incidents of water, sewage and fire damage, but there can be exclusions that wind up leaving you to pay out of pocket for the repair work needed.
To make sure you are completely covered, you should look into purchasing supplemental flood, sewage and fire damage insurance. Insurance companies will not cover damage that they view as being caused by negligence on behalf of the property owner, so staying on top of your building's maintenance is essential.
Some issues, such as mold growth, are not covered by any insurance policy, so it is important for you to take initiative to prevent an infestation from ever starting. By showing that you are proactive in the care of your property then insurance providers will be more likely to cover you for water damage issues.
We have worked with many different insurance providers over the years and understand exactly what they are looking for when it comes to coverage. So, call our commercial property damage Commerce team when you have any questions about your policy and we will help you every step of the way.
Serving the communities of Athens, Banks County, Commerce, Hall Countyy and surrounding areas.