Disaster Restoration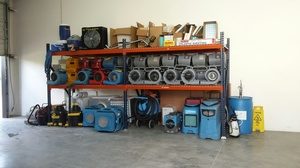 It is important to know what resources you can reach out to in your area when you need help after a natural or man-made disaster has damaged your home or business.
If you are in a situation where you are facing danger, then you may need the assistance of FEMA or The U.S. Department of Housing and Urban Development  (HUD). Through these agencies, you can get recovery assistance after a major disaster.
However, not all disasters are this momentous. A tornado or severe storm can cause damage to your property that may not put you in direct danger, but may still require you to seek assistance in its aftermath.
911 Restoration of North Georgia is available 24/7/365 to provide you with this assistance. When you experience water-based disasters we guarantee to arrive at your property within 45 minutes of receiving your call.
When you find yourself dealing with storm damage, flooding, sewage backups, or wildfire damage, you can trust us to arrive quickly and start the repair process with a free visual inspection and estimate.
We work with IICRC certified technicians to make sure that you get the best help in the industry. Call our disaster restoration Commerce team during an emergency and we will be the first ones on the scene to help put the pieces back together.
Understanding Why Georgia Is Known As 'Mini Tornado Alley'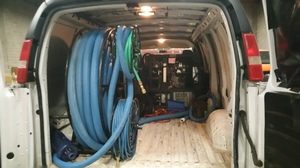 Tornadoes are funnels of very powerful wind that touch ground and whip through an area at alarming speeds. Thunderstorms with torrential downpours usually accompany tornadoes, causing dangerous weather conditions.
Georgia feels the impact of tornadoes more frequently than the statistically they should due to the fact that is it located in the part of the country that has been labeled as "Mini Tornado Alley."
According to The Weather Channel's experts, there is one corridor across the northwest of Georgia and up in the Appalachians. The winds get funneled faster along the edge of the mountains and the cold air gets trapped down the side of the mountains, causing a wedge front.
These conditions cause turbulent weather that allows tornadoes to ravage properties throughout the state. If your property gets caught in the path of a tornado, then it can undergo structural damage and flooding that may require the aid of professional remediation services.
911 Restoration of North Georgia has the ability to provide you with repair services the moment you need them, even if your property is overcome with water damage in the middle of the night. So, call us when you need fast and efficient services and we will arrive within the hour, ready to work.
Remediating Flood Damage After A Tropical Storm

Along with tornadoes, Commerce is also commonly impacted by tropical storm systems that have the ability to do damage on commercial and residential properties in the area.
Flooding is the main way water can invade your home or business, and when this occurs it can really do damage to both the property and your personal items.
Extracting the water and drying the premises is a job for the professionals, just because it is so important to be thorough. Any lingering moisture can lead to wood rot and mold growth, both which can damage the structural integrity of your property.
We understand the importance of acting fast during a flooding disaster, which is why we are always prepared to spring into action on a moment's notice. When we get your call, we guarantee to be there within our 45 minute window so we can limit the damage and prevent any mold growth from setting in.
You can trust that we have your best interests in mind, especially during a disaster. We will do everything we can to keep you feeling calm and secure. So, call our disaster restoration Commerce technicians when you need immediate repair services and we will show you that this disaster is actually a fresh start.
Serving the communities of Athens, Banks County, Commerce, Hall Countyy and surrounding areas.