Water Damage and Mold Removal in Hall County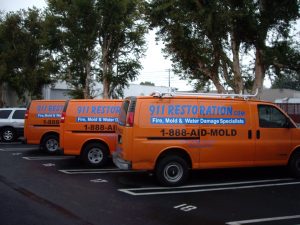 Hall County offers property owners a beautiful place to live and do business. Unfortunately, sometimes natural and man-made disasters can briefly disrupt life for property owners around Gainesville, Oakwood, and other cities in Hall County. That's where 911 Restoration of North Georgia can step in to help.
The professionals at 911 Restoration of North Georgia can help property owners in Hall County handle water damage restoration tied to damage caused by:
Here at 911 Restoration of North Georgia, we understand that you need help immediately after suffering water damage. Our team can reach properties through Oakwood, Flowery Branch, and Gainesville within 45 minutes of an emergency call. Once the team arrives at your property, technicians can perform a free visual inspection for property owners only.
Get the help you need to handle water damage restoration by calling our local-owned team of property restoration professionals today.
How Should You Take Care of Mold Removal in Gainesville?
The humid weather in northern Georgia can provide mold with the perfect environment to grow. Many property owners first notice mold as discoloration on their walls or ceilings, or by the musty smell of the fungus.
911 Restoration of North Georgia provides mold removal services throughout Gainesville and surrounding areas. Our team works with a third-party service to test and identify the kind of mold in your home or business. Identifying the strain of mold you are dealing with will make it easier to carry out the mold removal process.
Note that mold can be incredibly hazardous to your health. Some strains of mold can lead to serious medical problems. For your own safety, you should get professional help handling mold removal. 911 Restoration of North Georgia uses professional-grade equipment to remove mold spores from the air and to keep mold from spreading while we finish up mold removal services in your home or business.
Get Water Damage Restoration Services Here at Home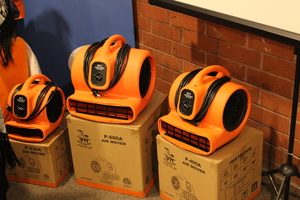 Water damage restoration needs to begin immediately after a water damage emergency. The longer water is allowed to lay in your property, the more damage it can cause. You can get help within 45-mintues from 911 Restoration of North Georgia. Our company is locally owned and operated, making it easy for us to reach you any time of the day or night.
The team at 911 Restoration of North Georgia believes that property owners in Hall County deserve professional, prompt service to deal with:
Flooded Bathrooms

Flooded Basements

Leaking Ceilings

Burst Pipes

Carpet Water Damage

Crawl Space Clean Up

All Other Water Damage Issues
Our team can help you recover from mold infestations and issues caused by hurricanes and ice storms throughout the year. As a full-service property restoration company, we can take care of water damage restoration, mold removal, and any other issues you are facing, including:
Sewage Backup Cleanup

Disaster Restoration
Contact us today so we can start working to restore your property to the perfect condition you deserve.
Servicing cities of Gainesville, Flowery Branch, Oakwood, Clermont and surroundings.