Mold Removal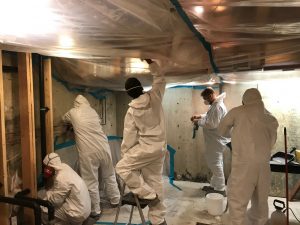 Mold and fungi are not a substances that should go unnoticed when you notice signs of them lurking in the corners of your home or business.
They have the potential to cause structural damage to your property and create health issues for those exposed to the spores, which is why mold should be treated with urgency upon discovery.
911 Restoration of North Georgia understands how important it is to get mold out of your property quickly, so we stay open 24/7/365 to take your calls and schedule an appointment for a free visual inspection and estimate.
To make sure you are hiring the most capable technicians we work with IICRC certified workers who are trained in cleaning up even the most severe mold infestations.
Not only will we take care of your mold problem, but we will also check the premises for any water damage that may be contributing to the infestation. We use comprehensive services to mitigate both issues, doing our best to prevent mold from coming back.
Call our mold removal Commerce specialists when you need fast and thorough mold and mildew cleanup services and we will get your property decontaminated today.
Understanding The Nature Of Mold
Like any other living thing, mold needs food and water to live. It consumes organic materials that are typically in a home or business, such as wood, paper, cardboard, and cotton.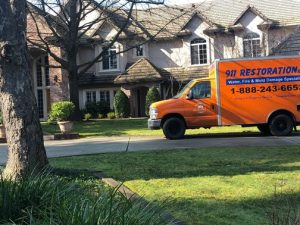 Since these items are always around, you need to control the moisture in the property in order to stop mold from growing. This can be done in different ways, such as by regulating the humidity in the air and repairing water damage as soon as it occurs.
Commerce tends to have humid summers, creating excellent conditions for mold to multiple in. To stop this, you are going to want to keep your property as dry as possible to prevent an infestation. By keeping the property ventilated you will drastically reduce the risk of experiencing a mold infestation.
Keep windows open and keep fans running. If you use an AC unit, make sure it is not leaking or creating condensation around the machine. By keeping the indoor temperature in the low 70s you will create an inhospitable environment for mold spores.
Unmitigated water damage can also quickly lead to mold growth. It is so important to get any water damage, leaks, or any invasive moisture out of the property as soon as it is discovered. We will address both mold and water damage issues when we arrive on the scene, so call 911 Restoration of North Georgia today.
Mold Infestations Pose Health Risks
Mold can cause structural damage to the property that it is growing inside of, which can end up being destructive enough to require professional repair services.
As damaging as this can be to your home or business, the damage that inhaling mold spores can do to your body is a way more important reason to reach out for immediate cleanup measures.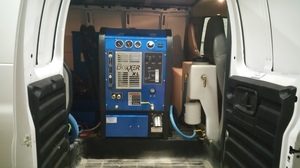 There are different species of mold, some that are benign and some that are malignant, and the only way to determine their potency is by testing the spores. You can't always tell on sight how dangerous a mold can be, so to be safe you should call in the experts as soon as you discover an infestation.
The most common health issues that mold cause are allergy symptoms. This can range in severity, but usually consist of coughing, sneezing, wheezing, itchy eyes, and skin rashes. Other molds can cause respiratory problems and even asthma.
We want to make sure that your health remains in tact, and if mold is the culprit, then we know we can help get you feeling better. Call our mold removal Commerce experts as soon as you notice signs of mold on your property and we will arrive ready to give you a fresh start after an infestation.
Serving the communities of Athens, Banks County, Commerce, Hall Countyy and surrounding areas.